ACOSH is proud to join over 125 health and medical organisations in support of the proposed Voice to Parliament as a signatory to an Open Letter to the Australian Public: A Voice to Parliament.
ACOSH's position relates to the work we do with Aboriginal and Torres Strait Islander Peoples through the Tackling Indigenous Smoking program, and the WA Aboriginal Tobacco Control Strategic Leadership Group, which has always been led and implemented by Aboriginal people.
In 2023, smoking still causes one third of all Aboriginal and Torres Strait Islander deaths at any age, and half of all Aboriginal and Torres Strait Islander deaths at 45 years and over, substantially contributing to the widening life expectancy gap [1].
We believe an Aboriginal advisory group to inform our Federal Parliament is critical to the success of work to reduce the gap in Indigenous health outcomes across the country, and that goes to the heart of the ACOSH mission.
Through this open letter, we hope to send a message of support for the health and wellbeing of Aboriginal and Torres Strait Islander people.
---
[1] Greenhalgh, EM, Jenkins, S, van der Sterren, A, Knoche, D, & Winstanley, MH 8.7 Morbidity and mortality caused by smoking among Aboriginal and Torres Strait Islander peoples. In Greenhalgh, EM, Scollo, MM and Winstanley, MH [editors]. Tobacco in Australia: Facts and issues. Melbourne: Cancer Council Victoria; 2023. Available from http://www.tobaccoinaustralia.org.au/8-7-morbidity-and-mortality-caused-by-smoking-amon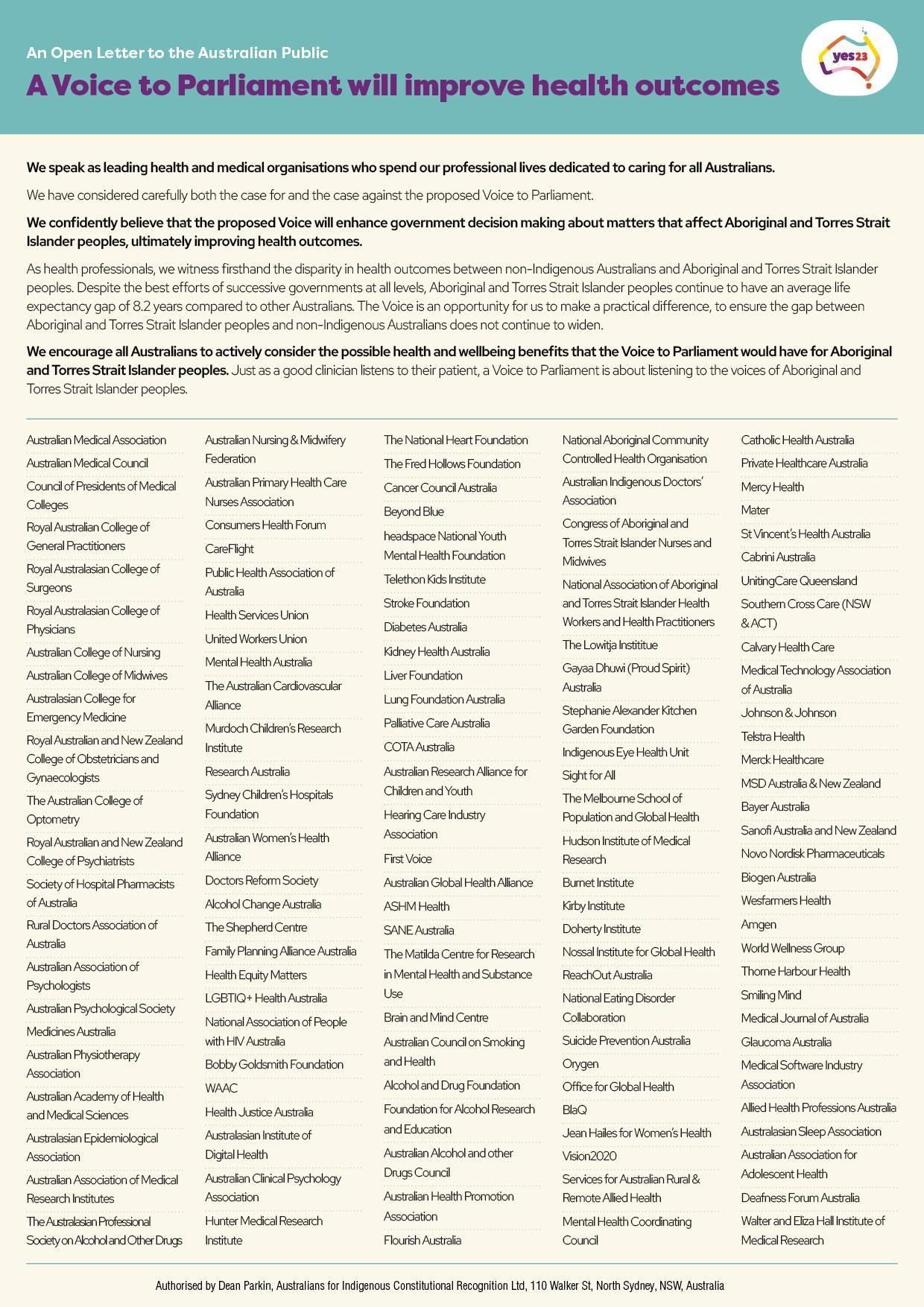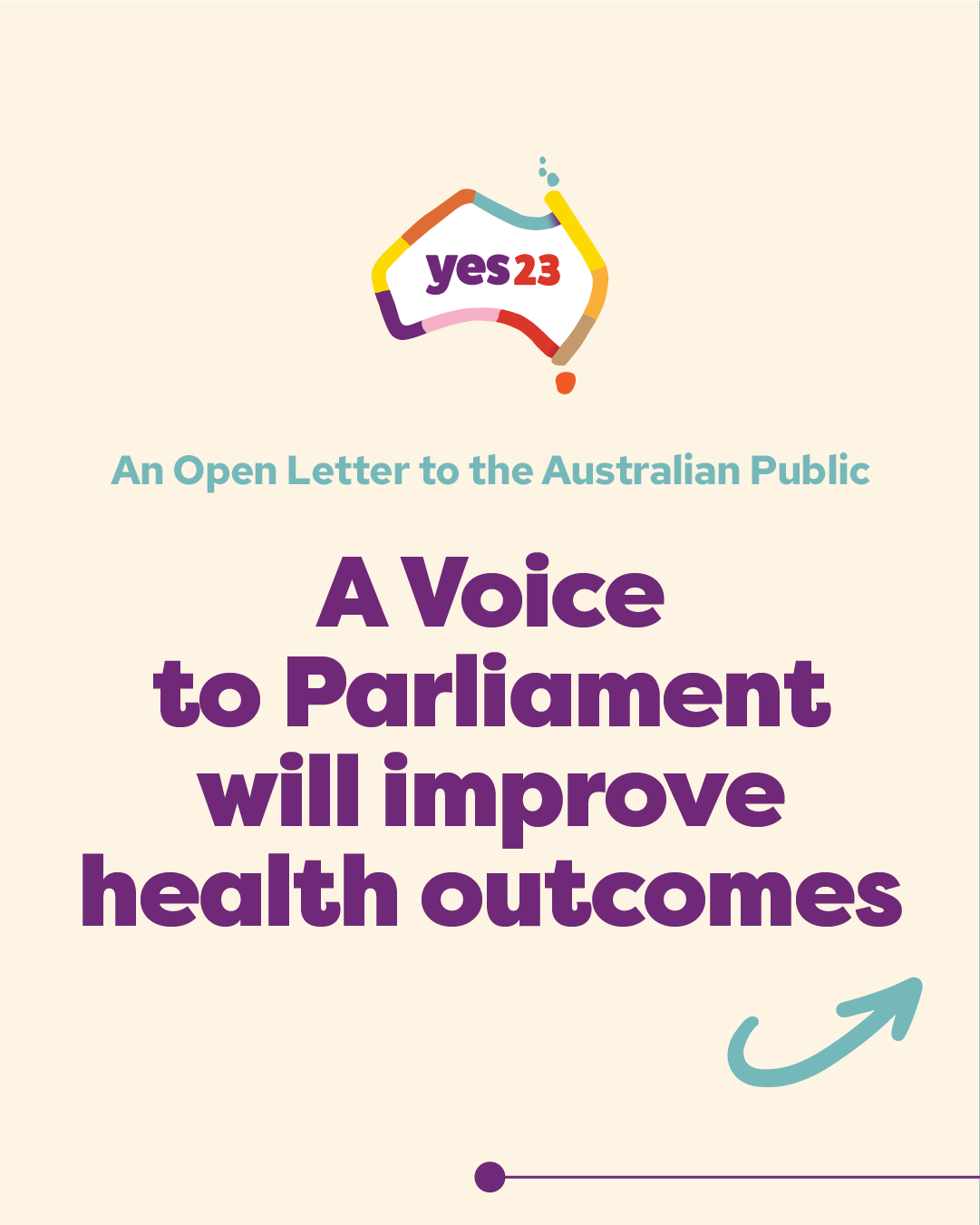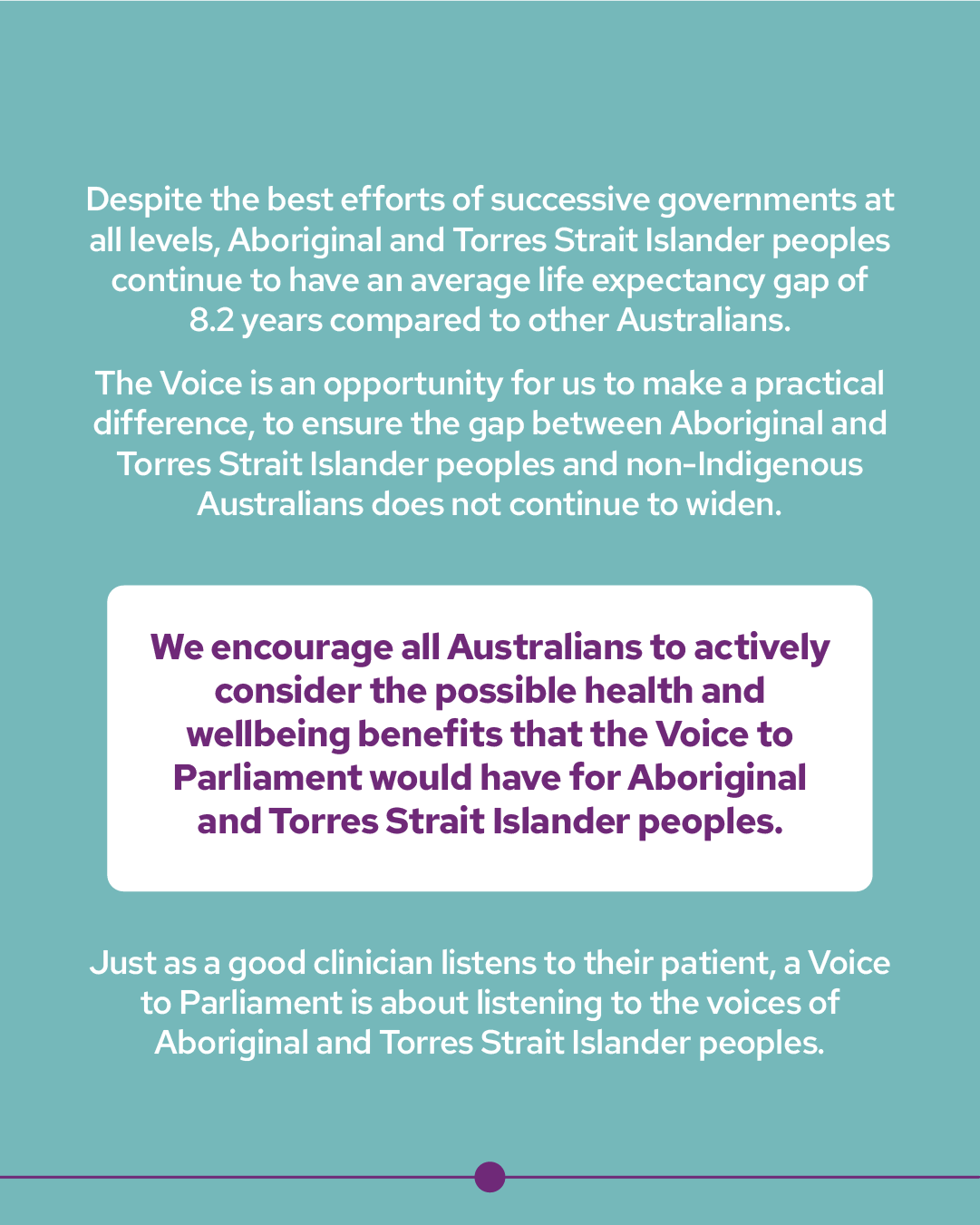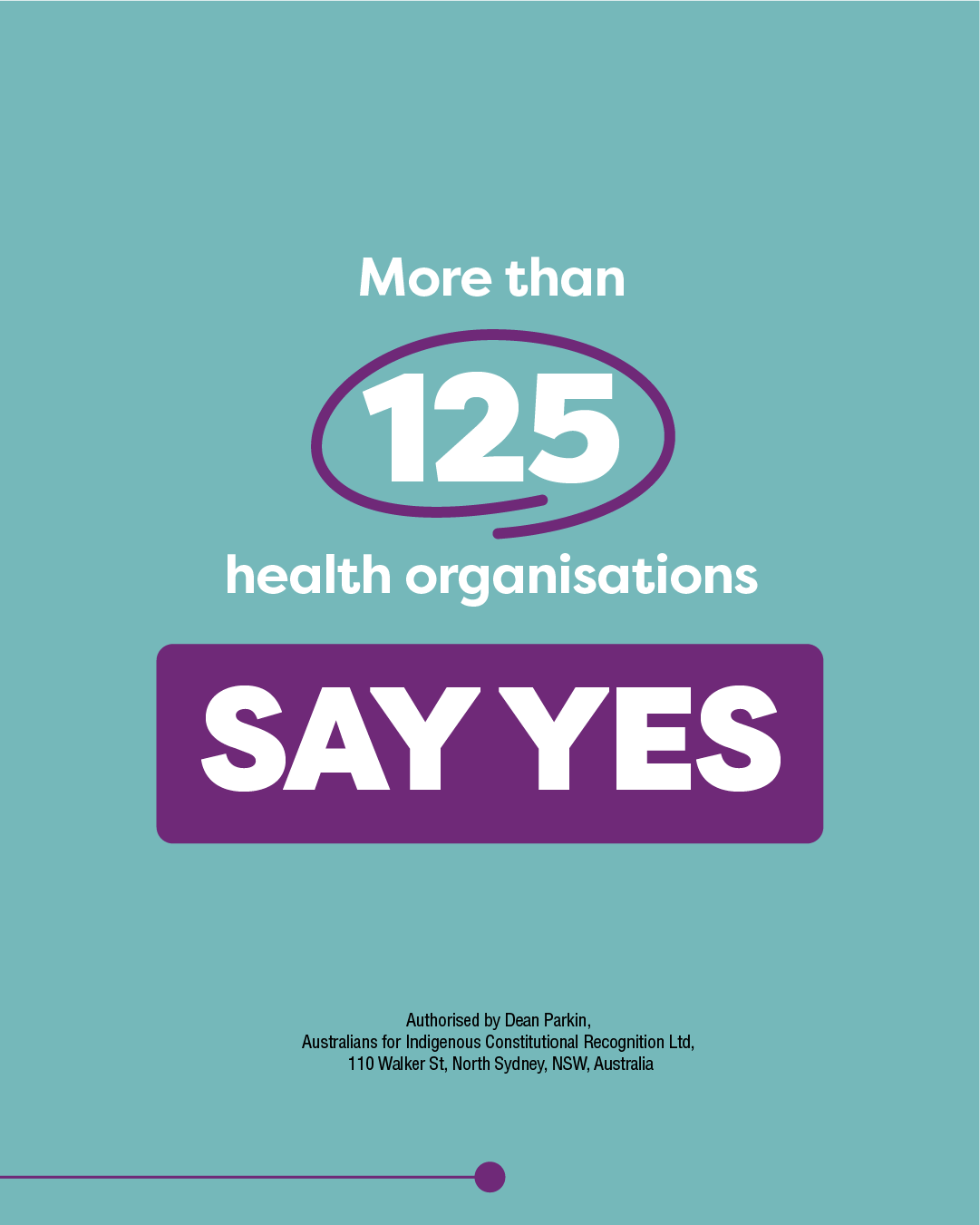 – ENDS –
For media enquiries please contact Geraldine Mellet ACOSH Co-CEO, Australian Council of Smoking and Health on 0466 305 652
The Australian Council on Smoking and Health (ACOSH) is an independent, non-government, not for profit coalition established in 1971, and represents a further 35 prominent health and community organisations with a shared concern about smoking and its harmful consequences.
ACOSH has been a leading advocate for all the regulatory and legislative changes to reduce the impact of smoking on the Australian community and is supported by the Western Australian Health Promotion Foundation – Healthway.